Armacao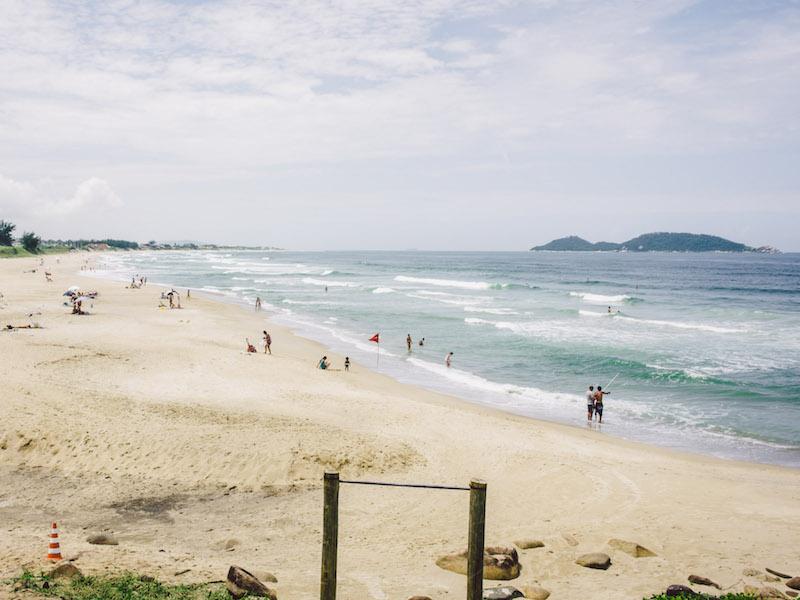 The nice village of Armacao is characterized by its restful peace and has developed into one of the most traditional communities of fishermen of Florianopolis. In the center of the village there are many shops and especially fans of arts and crafts will find wonderful goods.
Pousadas at the beach invite their guests to stay and relax. In Armacao one of the most important and most ancient archaeological sites of the find is situated and one of the most ancient chapels of Florianopolis: the Sant´Ana chapel of 1772. Numerous restaurants offer their dishes.
The 2,25 kilometers long beach is inhabited by fishermen and is very popular for its white sand and clear water. The Praia de Armacao is convenient for surfing, fishing, trips, leisure activities and to enjoy delicious food. Moreover, the service and tourist infrastructure is provided and is located 25 kilometers from the city center of Florianopolis. The beach end is especially favoured by surfers, because it is located in the north where the sea is more agitated.
The middle beach is occupied by the inhabitants. There are beautiful pousadas directly located at the beach that ensure just the right opportunity to relax. At the southern end of the beach bars, restaurants and a settlement of fishermen can be found. Here, the sea is more calm and colorful fishing boats cast off to the island of Campeche (Ilha do Campeche).
In former times this place served whalers as a base. The name of the island originated from this time of active whaling. Especially the fish oil was worked with. Until 1920, many inhabitants of Armacao lived on whaling. Today, the blue giants are protected by many organizations and attract animal lovers and spectators in the winter months between July and October for whale watching.
At the southern beach end, colorful fishing boats cast off to the island of Campeche (Ilha do Campeche). A beautiful way leads to the near beach Matadeiro- one of the favorite spots for surfers. Also located in Armacao, the popular national park Lagoa do Perí invites vacationers to swim and walk along.