Jurere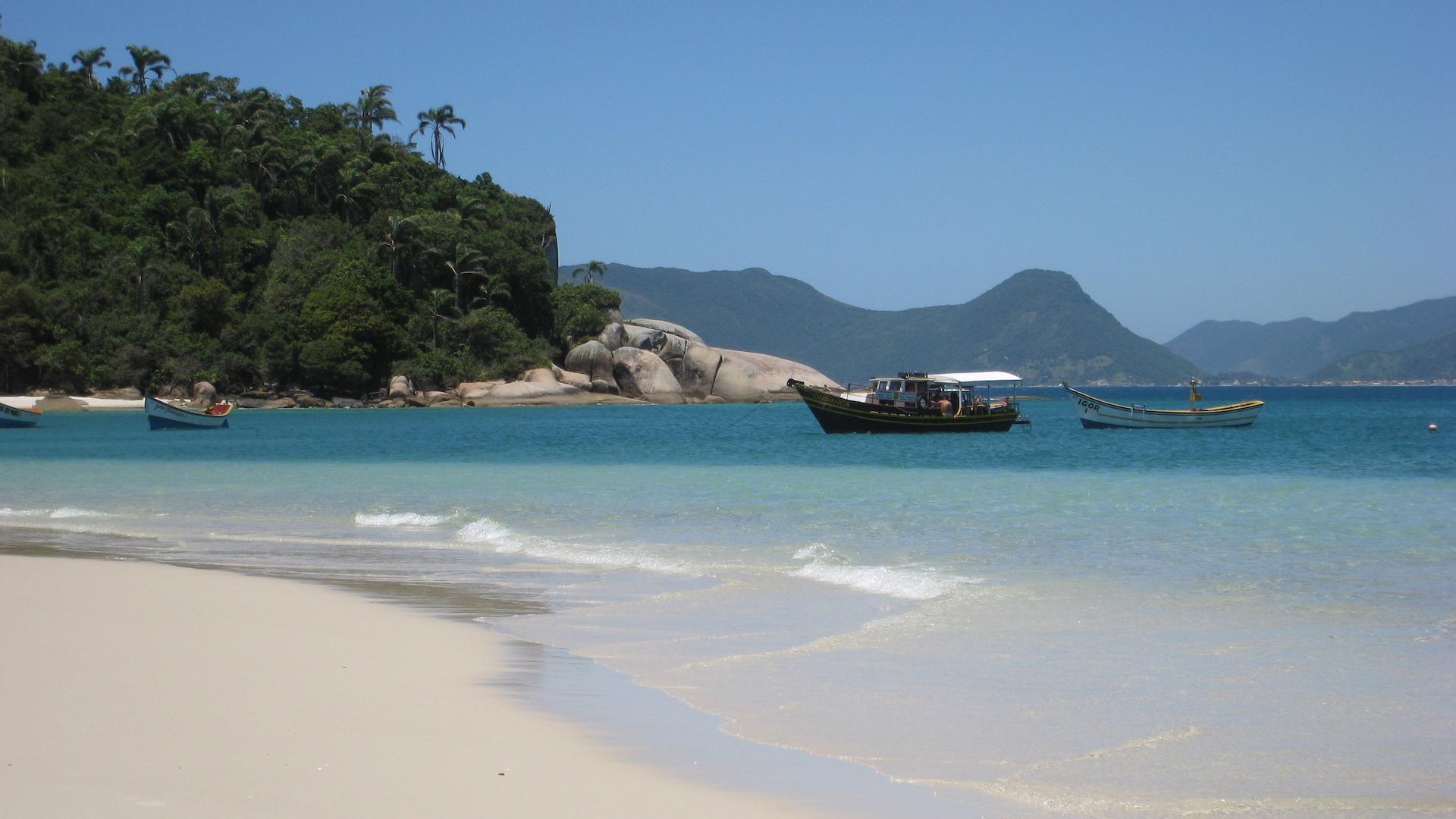 Jurere is located in the North of the island, 23 kilometers from the inner-city of Florianopolis and 30 kilometers from the International Airport Hercílio Luz.
One part of the beach is called Jurerê Tradicional, the other one is Jurerê Internacional. The names separate the ancient part of the village from the modern residential area, Jurerê Beach Village, which is known for its raised lifestyle. Here you can admire noble mansions, surrounded by palm trees, and luxurious residences with helipads. Porsche drivers cruise around and in the beach clubs and the corks of champagne bottles are popping. The famous nightlife attracts many young people to Jurere. New York Times titled Jurere as "the Place to Be".
Jurere Internacional offers a multitude of shopping facilities, an open air shopping mall, nice cafés, excellent restaurants, a varied party program, famous clubs and an outstanding offer of hotels and pousadas. Directly located at the beach, Jurere Beach Village is a charming beach resort, which provides its guests fantastic leisure facilities and a panoramic view onto the sea.
Here the sea is clear, calm, pleasantly warm and shines in emerald green. Jurere is surrounded by an area of mangrove swamp, which is watered by the river Ratones and the tides. This area is protected by the eco station "Estação Ecológica de Carijós" and still has 60 of its original size. The beach is characterized by its very fine, white sand and is not only favoured by families with children, but also by sports fans. The beach is perfectly dedicated for a variety of water sports, such as jet-skiing, diving, snorkelling and sailing. Boat trips are also offered. In Jurere you can find a wide range of leisure facilities with many opportunities for an excursion in Florianópolis. During the whole year, Sailing tournaments are taking place and in May thousands of sports fans from all over the world participate in the worldwide famous and international "Iron Man Triathlon".
The beach of Jurere is the "In Beach" of Florianópolis and is known in whole Brazil. Jurere is a synonym for good taste and charm.